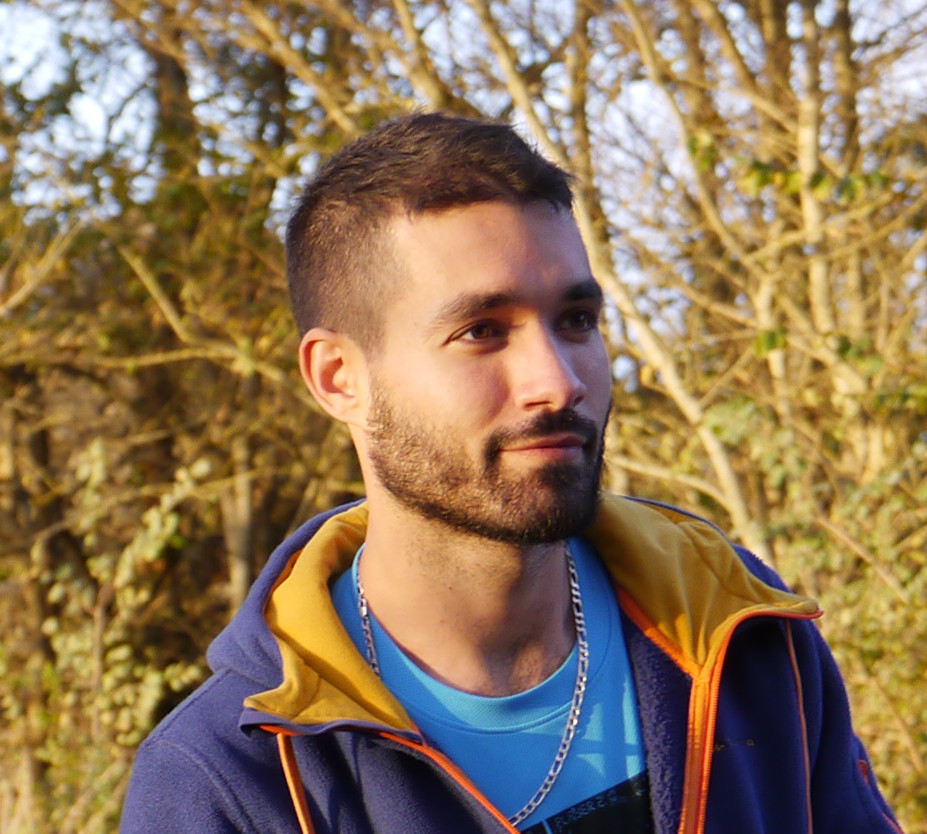 I am Maître de Conférences in the I2M within the team Logique de la Programmation.
Previously, I have occupied an ATER (temporary teaching and research attaché) position in the LIP lab. I have occupied post-doc positions in the LSV lab (CNRS), supervised by Valentin Blot and in the INRIA team Gallinette with Guillaume Munch-Maccagnoni. Before that, I was a PhD student under the co-supervision of (in the IRIF laboratory, within the team πr²) and Alexandre Miquel (in the Mathematical Institute of the Faculty of Engineering of Montevideo).
I am mainly interested in the computational content of proofs, and especially in classical realizability. You will find below a list of documents in relation with my research work. As for the rest of this webpage content, it needs to be refreshed and should be back online soon enough I hope.
You can contact me via:

Publications and drafts
(see HAL deposits for extended papers with appendices)
Journal papers
Conference proceedings
Notes / In preparation
PhD. Thesis
Manuscripts
As a student, I did several internships which lead to the writing of manuscripts, here are some of them.
Selected talks
[+] Introductory talks
A journey through Krivine's classical realizability (Part I / Part II), Seminário de Lógica Matemática, CMAFcIO, Lisbon, November 2020
The benefits of sequent calculus, an introduction to the computational contents of sequent calculus and its benefits, given at the Logic Mentoring Worskhop, Vancouver, June 2019.
Curry-Howard: unveiling the computational content of proofs, introductory talk for a public of mathematicians that I gave during the dynamics seminar of the IMERL, Montevideo, November 2018.
Realizabilidad clásica y efectos colaterales: Extendiendo la correspondencia de Curry-Howard, a banner (in spanish) that I presented during the 2da jornada de reconocimiento a la ciencia organized by the Uruguayan Ministery of Education (Montevideo, December 2018).
[+] Realizability
[+] Dependent choice and classical logic
[+] Type theory
[+] Classical call-by-need
Coq developments
Implicative algebras
You can find here a formalization of Alexandre Miquel's implicative algebras (see also the companion paper above) and of its disjunctive and conjunctive variants: https://gitlab.com/emiquey/ImplicativeAlgebras.
λµµ̃-calculus
During my PhD years, I formalized (for fun) Curien-Herbelin's λµµ̃-calculus, using Arthur Charguéraud's LN Library. It might not be up to date, feel free to ask me anything you need about it: https://framagit.org/emiquey/lambdamumutilde.
Teaching
2021-2022 - Licence MPCI
[+] Prog1 & Prog2